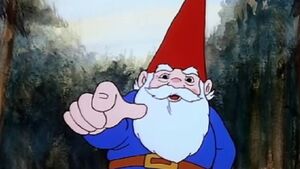 David is a character in the animated television series David the Gnome. He is voiced by Tom Bosley.
About David
David is a gnome. He is 399 years old. He is married to Lisa, who is also a gnome and is the same age.
He is a doctor who treats other gnomes, as well as his animal friends, such as Swift, the fox.